Tillsonburg Broadcasting were looking for a cost effective way of creating a presence on the web. A system was needed that could share news and blogging content between their two stations easy101.com and country1073.ca. As well, the ability to have members register, manage contests and news letters was critical.

Joomla! was chosen as the CMS because of its flexible and open framework. An important part of TB's goal was to increase advertising revenue while not intruding on the user experience. Custom modules were developed for this purpose, including sliding dynamic banners of varying sizes and the ability to offer their customers "sponsored" areas or modules.
The ease of expanding Joomla's functionality, will provide the room for future growth...we have many things planned for them, for the future!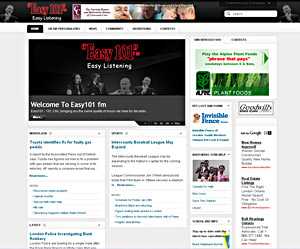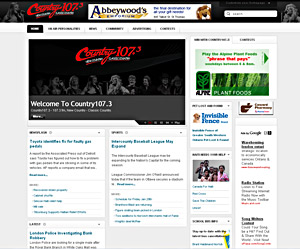 Yes-I-Are.com

Bonfire is an AC-DC cover band that were looking for a system that was user friendly as they wanted to focus their time on their craft rather than on developing a website. Once again Joomla was chosen and has been running smoothly since its inception. Visit Bonfire at yes-i-are.com.